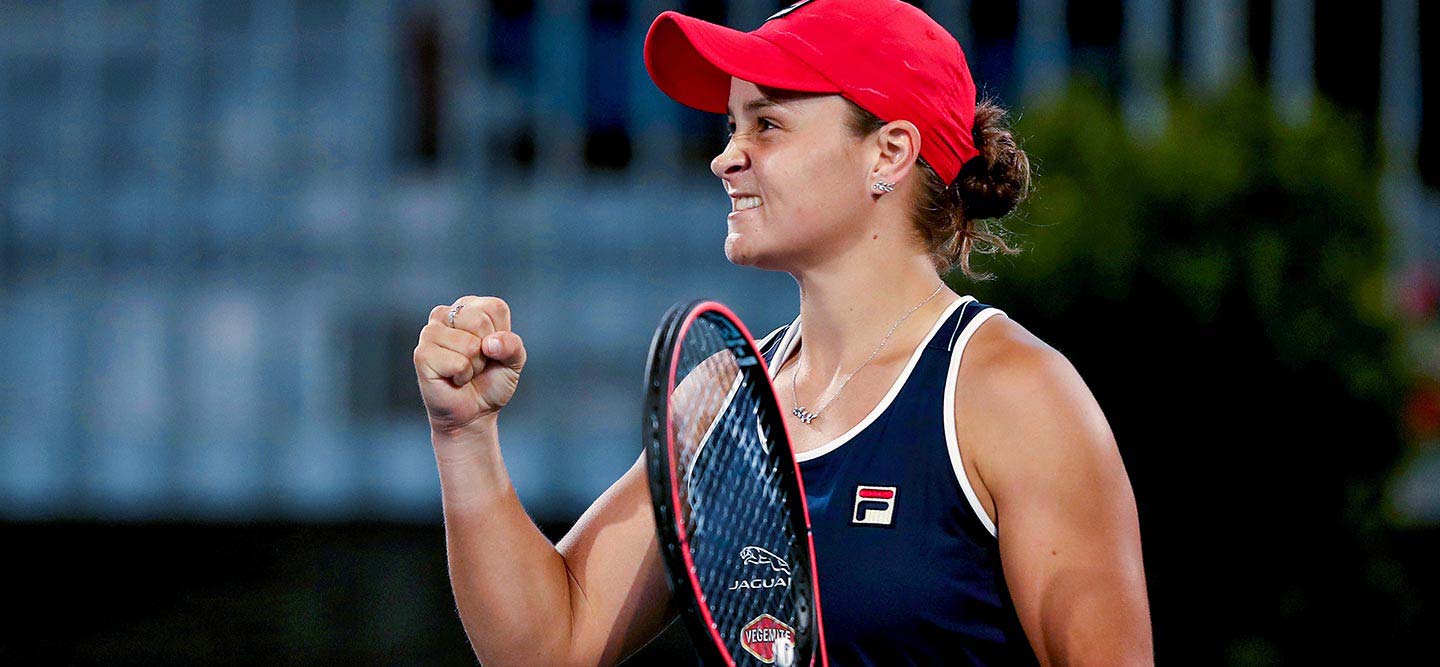 How to bet on Tennis
Looking to learn how to bet on tennis? Here we break down moneylines, spreads, parlays, futures, props, and more.
Your Guide to Tennis Betting at Bovada
No matter where your favorite tennis event takes place, the home of tennis betting online is right here at Bovada. All the Majors are here, including Wimbledon, the U.S. Open, and lots more.
Of course, all that action won't do you a lot of good if you don't yet understand tennis odds and how to calculate the amounts and payouts of your bets. Read through this Bovada guide to tennis betting, and we'll make sure all your options are clear.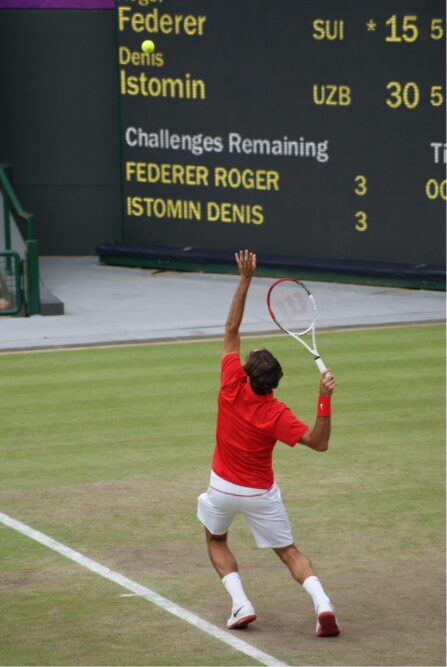 Tennis Moneyline Betting
The simplest bets you can make on tennis are to just pick a winner. That's essentially what tennis moneylines let you do. The moneyline itself is just a way of calculating how much you have to bet and what you win if your wager is correct.
Let's grab an example from the Australian Open:

These tennis odds show the moneyline in the "Win" column. This is a pretty lopsided matchup, with Rafael Nadal heavily favored over Laslo Djere. Because Nadal is expected to win, the moneyline reflects this. Betting $20,000 on him wins you $100.
Yes, that's right.
Because Rafa is considered such a lock, these online tennis betting odds are heavily adjusted. On the other hand, a $100 bet on Djere, if correct, wins you $2,000 from the Bovada sportsbook. That's a pretty insane return on your money, but remember, it's a super longshot.
Tennis moneylines also show you how underdog and favorite odds payouts work.
If there's a minus sign, you're betting that amount to win $100. If there's a plus sign, you're betting a hundred to win that amount. Of course, you don't have to bet exactly those amounts – this is just a way of showing you how to calculate the possible payout. A $10,000 bet on Nadal, if he wins, brings you $50.
Cut the bet in half and you cut the potential money you win in half.
Betting the Spread in Tennis
Betting the spread in tennis at the Bovada sportsbook is a little different. Now you're betting on how much a player will win or lose by.
Let's bring back our tennis betting odds from above:

These tennis odds have the spread at 10.5, which essentially means that you can bet on whether Nadal will win 11 more games than Djere or not. Let's say the final sets for each player look like this:
Nadal 6 6 6
Djere 0 1 1
Nadal has won 18 games, and Djere only 2. Nadal has won 16 more games than Djere. With our tennis odds above, Nadal would have covered the spread, which only had a differential of 10.5 games. Djere would beat the spread if the final sets looked like this:
Nadal 6 6 6
Djere 2 3 3
Here Djere has racked up a respectable 8 games to Nadal's 18. The difference is now 10. This is a half game shy of the 10.5 spread. A $100 bet on Djere at +135 there would win you $135.
Not bad.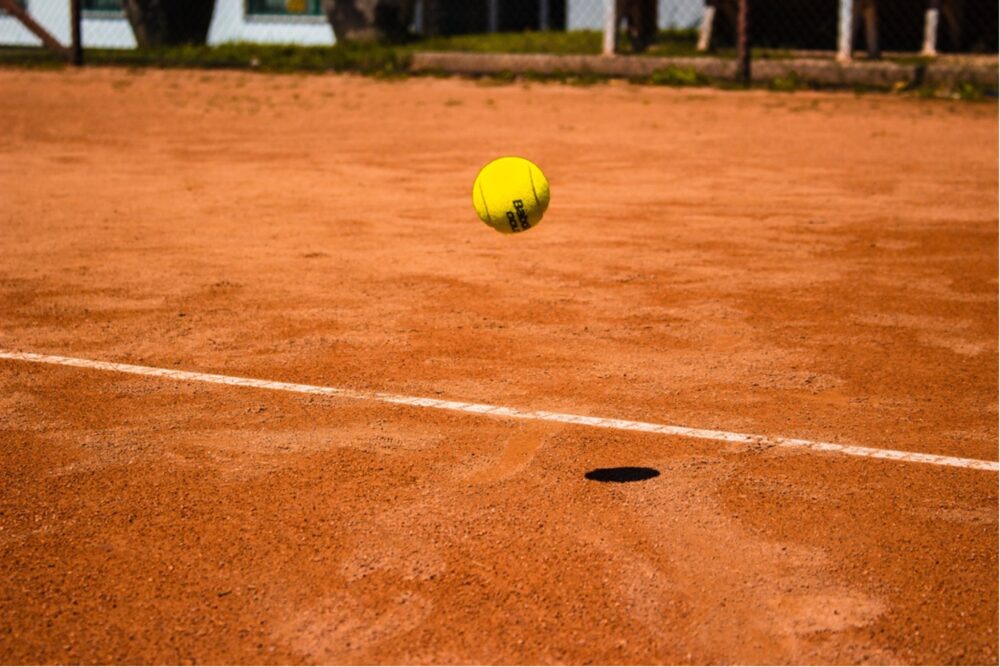 Totals Betting in Tennis
The last column of our tennis betting odds example has totals bets for the match:

Now we're betting on the total number of games for both players combined. Here's a possible final result:
Nadal 6 6 6
Djere 2 3 3
Nadal has 18 games, and Djere has 8. Together, their combined total is 26. The line on the tennis odds total above is at 25.5. If you bet the over at -110, you'd have just won. If the two players had played one less game for a total of 25 games, the under would have been the winning bet at the Bovada sportsbook.
Tennis totals are the kind of bet you make online when you want to predict whether a match will be 1) a long, drawn out battle or 2) a quick execution.
Team Parlay Betting
A parlay is a way to combine a number of events that you've seen tennis betting odds for. Instead of betting on just one match, for example, you can bet on multiple matches and link the bets together.
Let's say you're confident about the result of three matchups on a given Saturday. Instead of betting them separately, you can combine them in a tennis parlay superbet and try to boost your winnings by a bunch.
The way it works is that a parlay only wins you money if each of your predictions is correct. If just one match prediction is wrong, the parlay fails. You have to get them all right to get that big payday. It's a bigger risk that carries the possibility of greater reward.
For the true fortune tellers who can really see the future, 10- and 12-event parlays can be created from among your online options. There's really nothing quite like sweating out each event as the parlay goes along, seeing if your courage is going to send you into the penthouse… or the doghouse.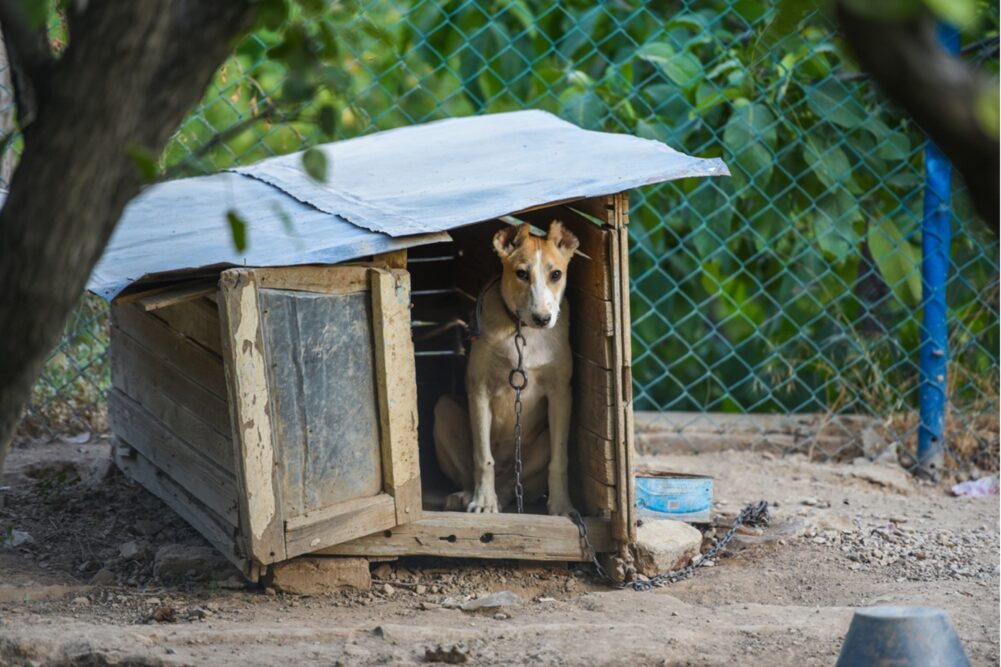 Tennis Props Betting
Proposition bets or "props" give you the chance to get tennis odds on a variety of different things in a tennis match. You can get on which player will win a particular game, or even the next point, if you're putting in bets on a match that's live. There's also tennis betting odds on the first player to reach a particular number of games won, as well as odds and lines on exact scores for each set.
Whatever way you want to handle tennis betting online, the Bovada sportsbook has probably got it covered with about a dozen different options.
Tennis Futures Betting
One additional way to bet on tennis online is to head to the futures section. There you can bet on upcoming events, including the player that will be the overall champion of a tournament that is months away.
For example, here are the Bovada tennis betting odds for the 2021 French Open: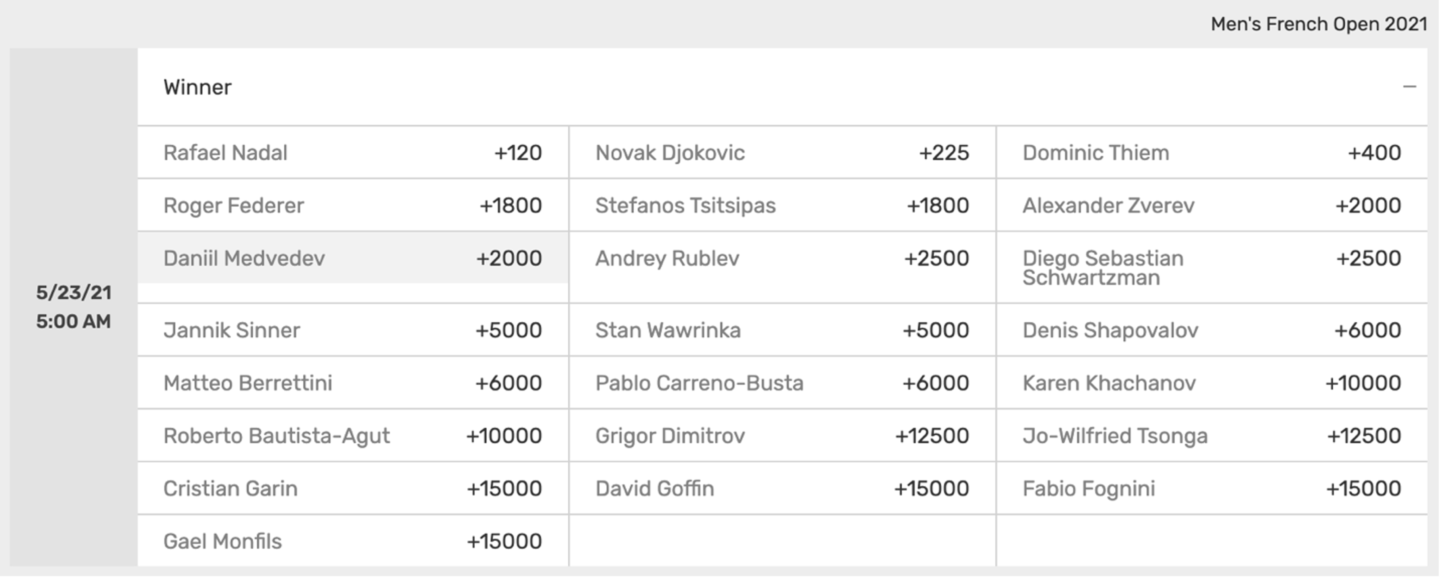 Nadal, Djokovic, and Thiem are the clear favorites among these options, available at +120, +225, and +400, respectively. Down at the bottom of the tennis odds, you'll find the longshots. A tiny $20 bet on Goffin, if he managed to win it all, would get you a whopping $3,000.
Tempted? Head to the tennis section and see what other kinds of bets might speak to you.
For more sports like Golf, Baseball or Racing Odds and Guides head over to Bovada!
For additional details on the rules of tennis betting at Bovada, head here.
To see the tennis betting odds available today, click here.
Serve coming!