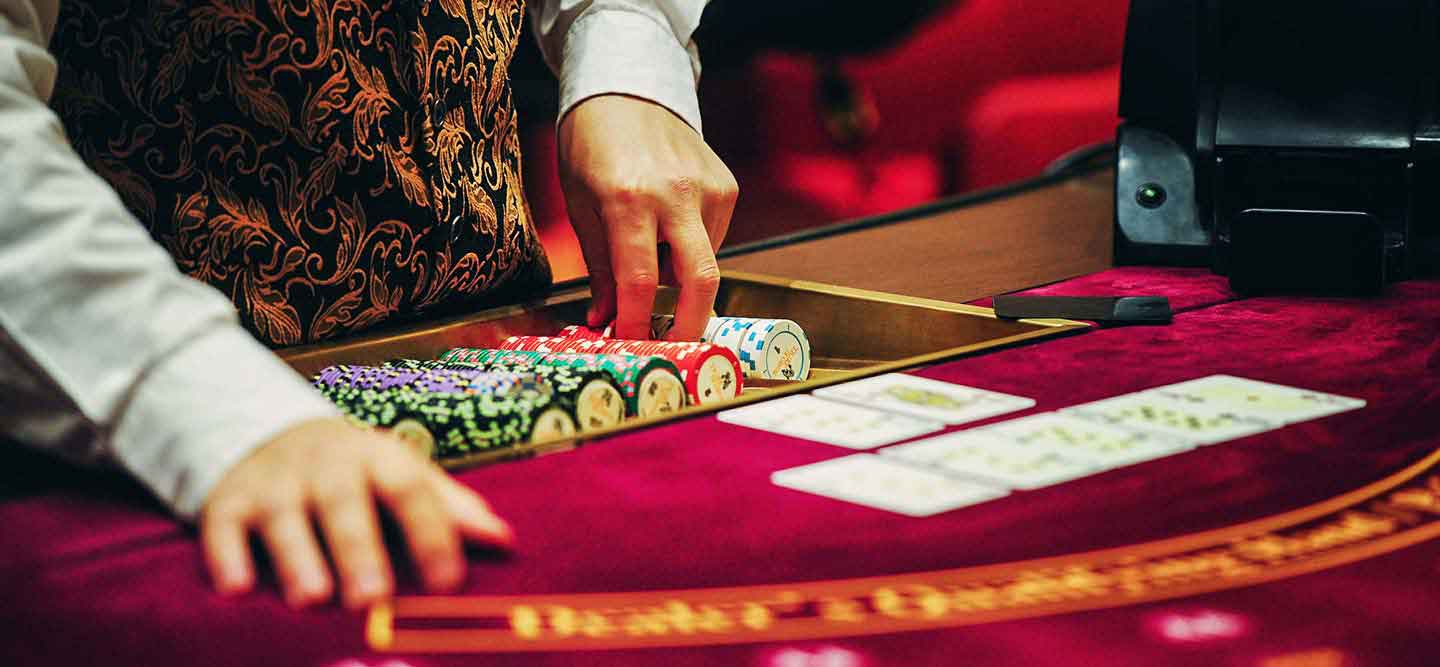 Intro to online Poker
The great game of poker has never been more popular. We'll show you how to lock down your seat at Bovada Poker.
Intro to Online Poker 

A lot has changed since the dawn of online poker. The past 25 years have been like a gold rush – millions of people around the world play poker now, hoping to catch the right cards at the right time and win some serious cash. It's fun, it's competitive, and thanks to the internet, there's always a game waiting for you at Bovada Poker.

If you haven't had the chance yet to play the Beautiful Game, you've come to the right place. We'll lay out the basics for you in this very simple guide to playing online poker at Bovada. In the few short minutes it takes you to read this, you'll learn how this classic game works on the virtual felt, and how you can get your seat at the table. You'll also be introduced to the different games you can play at Bovada Poker – there's something for everyone, no matter how experienced you are or what stakes you play at.
How Poker Betting Online Works at Bovada
Almost all forms of poker are based on one simple premise: Make the best 5-card hand. The standard 52-card "French" deck is used, and each player is dealt in, one card at a time going clockwise around the poker table. In front of each player is a stack of chips, which are used for betting. Players take turns either putting chips in the middle of the table (thus building up the "pot") or folding their hands and ending their turn. At the end of the hand, the sole survivor gets to scoop up the pot – unless there's a tie, in which case the pot is split evenly among the remaining players.

So what makes one poker hand better than the others? Having two or more cards of the same rank is good: One Pair, Two Pair, Three of a Kind, a Full House (that's like having Three of a Kind and a Pair at the same time) or Four of a Kind. It's also good to have five cards of consecutive ranks (a Straight), or five cards of the same suit (a Flush). If you have five cards that are both a Straight and a Flush, you have – you guessed it – a Straight Flush. Make those cards the Ace, King, Queen, Jack and Ten of the same suit, and you have the best hand in poker: a Royal Flush.

It's also good to have higher-ranked cards in your hand. Aces are the highest cards in the deck, and they can also act as the low card, meaning you can make a Straight with Five-Four-Three-Deuce-Ace as well as Ace-King-Queen-Jack-Ten. Kings, Queens and Jacks are the next highest cards, and everything else is face value. If two players have, say, a Pair, the one with the higher-ranked pair wins – a Pair of Aces beats a Pair of Kings. If each player has the same Pair, the one with the highest "kicker" (one of the other cards in their hand) is the winner.

With that in mind, here are the standard hand rankings for poker, from best to worst:

Royal Flush (Ad-Kd-Qd-Jd-Td)
Straight Flush (Tc-9c-8c-7c-6c)
Four of a Kind (5s-5c-5h-5d-3c)
Full House (Th-Tc-Ts-4d-4h)
Flush (Ks-Qs-6s-3s-2s)
Straight (Jc-Ts-9s-8s-7h)
Three of a Kind (3h-3s-3c-As-8h)
Two Pair (As-Ad-8s-8h-9c)
Pair (Ah-As-Kd-Qs-4s)
High Card (As-Qs-9h-8c-3c)

The Royal Flush is the best hand in poker because it's the hardest one to make. Everything gets easier as you go down the list – until you get to the Pair, which is easier to make than High Card. You won't win very often with just High Card, but sometimes you will, especially if your highest card is an Ace.

When you play at Bovada Poker, everything works exactly the same as it does when you play at a live casino or in a home game. The poker table, seats, chips and dealers are all virtual; you either tap or click the buttons that correspond to your betting decisions. When it's your turn, you can Raise (making a bigger bet than the last person), Call (matching that bet), or Fold (giving up your hand). The display will show you how many chips everyone has, and how much time you have left to make your decision when it's your turn.

Generally speaking, there are three different games you can play at Bovada Poker: Texas Hold'em, Omaha, and Omaha Hi/Lo. Hold'em is the most popular game in the world right now – it's the one they play in the Main Event at the World Series of Poker. Omaha is a similar game, but you're dealt four cards at the beginning instead of two. And Omaha Hi/Lo is a "split-pot" version of Omaha where the best and the worst hand get to share the winnings. You can learn more about the specific rules for each game by consulting our FAQ and Help guides, as well as the other useful articles in our Bovada Poker archive.
Download and Play Poker at Home or On the Go
To grab your seat at the table, you need to sign up for your free Bovada Poker account (all players must be within our jurisdiction and at least 18 years of age). You also need an internet-ready device of some kind – a computer, mobile phone or tablet. If you're using a desktop or laptop, download our free poker client; otherwise, simply log in directly to access the Bovada Poker lobby, where you'll see all the games we have on offer.

Once you have your Bovada Poker account set up and all your equipment ready, try some Play Money games for free. This will help you get familiar with your surroundings – and with the different games you can play. Once you're ready for Real Money poker, make your first deposit at Bovada – and don't forget to claim your Welcome Bonus, as well as all of the other bonuses we give our players. Those bonuses get even larger when you use Bitcoin (including Bitcoin Cash and Bitcoin SV) to make your deposits.
Online Poker Features
There's a reason why Bovada's online poker room is considered one of the best in the business – several reasons, in fact. There are so many different ways to play, from cash games to tournaments, both high stakes and low. You'll also have access to all our special features, including automatic seating, anonymous tables, hand histories, and multi-tabling.
Let's take a closer look at three of the most popular ways to play at Bovada Poker:

Tournaments

Tournament poker is the No. 1 attraction for new players, thanks in large part to the World Series of Poker. Instead of cash games, where you "buy in" for anywhere between the minimum and maximum, everyone in a tournament pays the same buy-in and entry fee. Then all of the buy-ins are pooled together, and at the scheduled start time, everyone sits down at the virtual tables with the same number of chips, and the poker begins. You play until you either run out of chips or collect them all; the prize pool is divided among the top remaining survivors (usually somewhere around 15-20% of the field), with the largest prize going to the last person standing.
Zone Poker

Tournaments are a great invention, but cash poker is still a lot of fun – and it's even more fun when you play Zone Poker, our fast-fold variant. Instead of sitting around waiting after you fold your hand, you'll be instantly transported to another table with new players and a fresh set of cards. This allows you to play roughly three times as many hands per hour as you would at a regular cash game. You can even play two tables of Zone Poker at the same time.
Jackpot Sit & Go's

A Sit & Go is a special kind of tournament that starts as soon as the designated number of required players have signed up. They're faster than regular tournaments, and the fastest of them all is the Jackpot Sit & Go, a three-player tournament where the winner gets a random prize of up to $60,000. The Jackpot Sit & Go is a great way to get in a quick and fun game of poker while you're on your mobile device.

There are so many other things we could tell you about Bovada Poker, but for now, you've got all the basics you need to get started. Set up your free account if you haven't already, try some Play Money games, and find out why Bovada is the No. 1 poker site for players in the United States and across the globe. Then, make that first deposit and start playing poker for real money. The more you practice – and the more you study, including our easy-to-understand strategy articles – the better you'll become and the more money you'll be able to win playing poker right here at Bovada. See you on the felt!