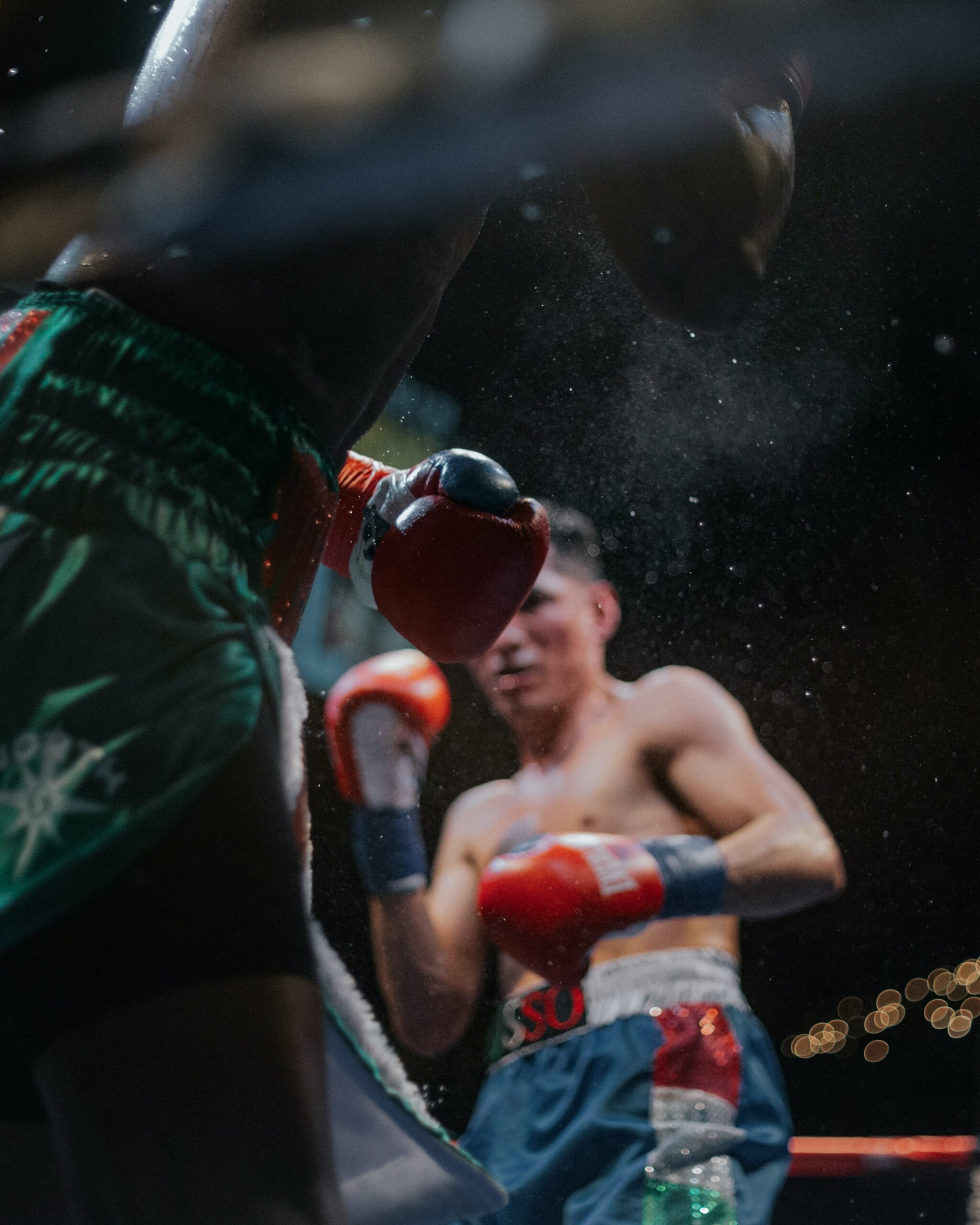 Intro to Boxing Betting
Pick your prize fight with boxing at Bovada
A Guide to Betting on Boxing
A good old fashioned fist fight keeps us glued to the screen, but what really brings us out of our seats is having money riding on a match. At Bovada, boxing betting online is pretty easy, once you get the hang of the basic terminology. Just like boxing itself, there's some key concepts to learn before you get in the ring with real money bets. That's why we created this guide to betting on boxing.
Below we'll cover moneyline boxing odds, totals, method of victory, fight length, and other tips to help you survive 12 rounds in the boxing betting section at Bovada. Armed with this info, you'll be ready to go toe-to-toe with any wager you find.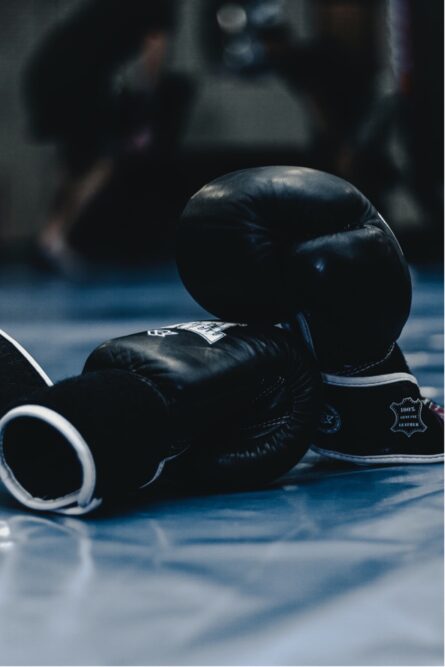 Boxing Moneyline Odds
When you place bets on boxing lines like the moneyline, you're betting on which fighter will win. Let's look at an example from Bovada to make things clearer.

Here we have the ridiculous matchup of Floyd Mayweather, Jr. taking on YouTuber-turned-boxer Logan Paul. The moneyline has Floyd as a heavy favorite at -1400. This means that you need to wager $1,400 dollars to win $100 with these lines. Logan Paul is a big underdog at +750. If he manages to pull off a win, though, bets of $100 win a whopping $750.
In general, that's how boxing odds payout calculations work.
If you see a minus sign, you bet that amount to win a hundred.
If you see a plus sign, you bet a hundred to win that amount.
Betting on favorites takes a bunch of money and pays out less.
Betting on underdogs takes less to bet but pays out more if you're right.
That said, we really don't want to see Logan Paul win a boxing match against Floyd Money, no matter what the lines are. The memes have gone too far already.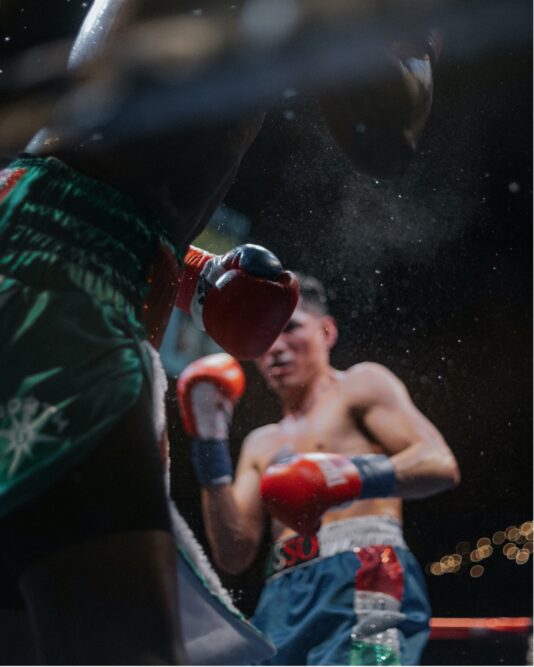 Boxing Total Odds
Sportsbooks like Bovada that report boxing odds may also have total bets available. Totals are also known in boxing betting online as the "over/under." In boxing, you're sometimes offered the option to bet on how many rounds the match will last. If the over under line is set at 7.5, for example, you're betting money on whether the match will go more than 7.5 rounds, or less. If someone scores a knockout in the 7th, the under wins. If the magic punch doesn't come until the 8th, the overs would have it.
Pretty straightforward stuff.
Boxing Method of Victory Odds
Method of victory betting on boxing at Bovada gives you a chance to place bets on how the match will end. Boxing odds can be given on the two basic outcomes like 1) knockouts (a fighter being rendered unconscious) and 2) TKOs (technical knockouts, where a fighter is not knocked out, but takes a standing ten count and the referee ends the fight).
Boxing betting online also allows you to place real money bets on decision victories (unanimous, split, or majority) for fights that go the distance and make it to the end of the 12th round. Instead of betting on which fighter will win at Bovada, you're now betting on how the match will end.
For a few basic betting tips:
Heavyweights are known for their knockout power, and that method of victory is more common in their weight class.
Every fighter has a preferred style. If someone is a defensive mastermind and point puncher, betting on a knockout might not be smart.
In general, consider the motivations of fighters. If both fighters are expected to mail it in, bet on decisions. If one or both fighters have a lot to prove and fight for, make sure your method of victory bet takes this into account.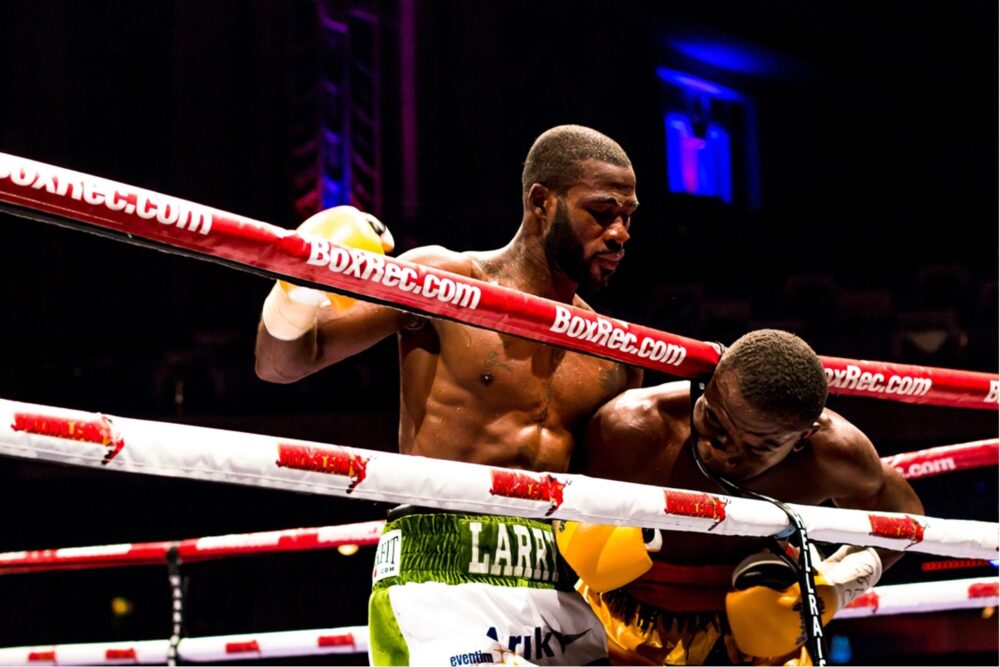 Boxing Fight Length Odds
Boxing betting online at Bovada on fight length is another type of totals betting. Here your fight length bet centers on how long the match goes. Boxers generally fight for 12 rounds, so if you think that a power puncher will be ending things quickly, check what boxing odds you can get for betting the under.
If, on the other hand, you're expecting someone to spend most of the match running away and tying up their opponent, fight length betting on the over might be best.
Boxing Betting Tips
Boxing lines at sportsbooks and gambling sites take a number of factors into account, but our top tip at Bovada sportsbook is still to do your homework if you want to win money. You're probably already doing it anyway if you're here and getting ready to bet on boxing, but it bears repeating. It's best to know a good amount about a boxing match and the fighters in it before you place a wager.
Let's take an example. Here's Canelo's next match at the time of this writing:

The man is a -5,000 favorite. Risking $5,000 of your hard-earned money gets you just $100 in potential profit. It's about as close to a sure thing as you can get. That said, there's a tiny chance of Yildirim pulling off a miracle. There always is, in sports. But let's breakdown the boxing odds here.
Canelo is fighting solely because he needs to take on a fighter who is technically the #1 contender in the WBC in order to retain his belt. One of boxing's most legendary counterpunchers is being served up a fighter who hasn't scored a victory since 2018. From all of this homework, we can guess a few things that impact how we'd handle boxing betting online for this one.
We don't expect Yildirim to last very long. Against superior opposition, it wouldn't be at all surprising to see a knockout in earlier rounds. This gives bettors a game plan for a number of different bets. Of course, we can't make any recommendations either way, but you can see how knowing more about a matchup (even a silly one like this) can reveal a few probabilities that have an effect on how to bet the match.
You can find better matchups at Bovada in the boxing section of our sportsbook. If all the action of Boxing is not your cup of tea, there are more elegant sports that you can place your bets on like Tennis or Golf at Bovada. Happy betting!