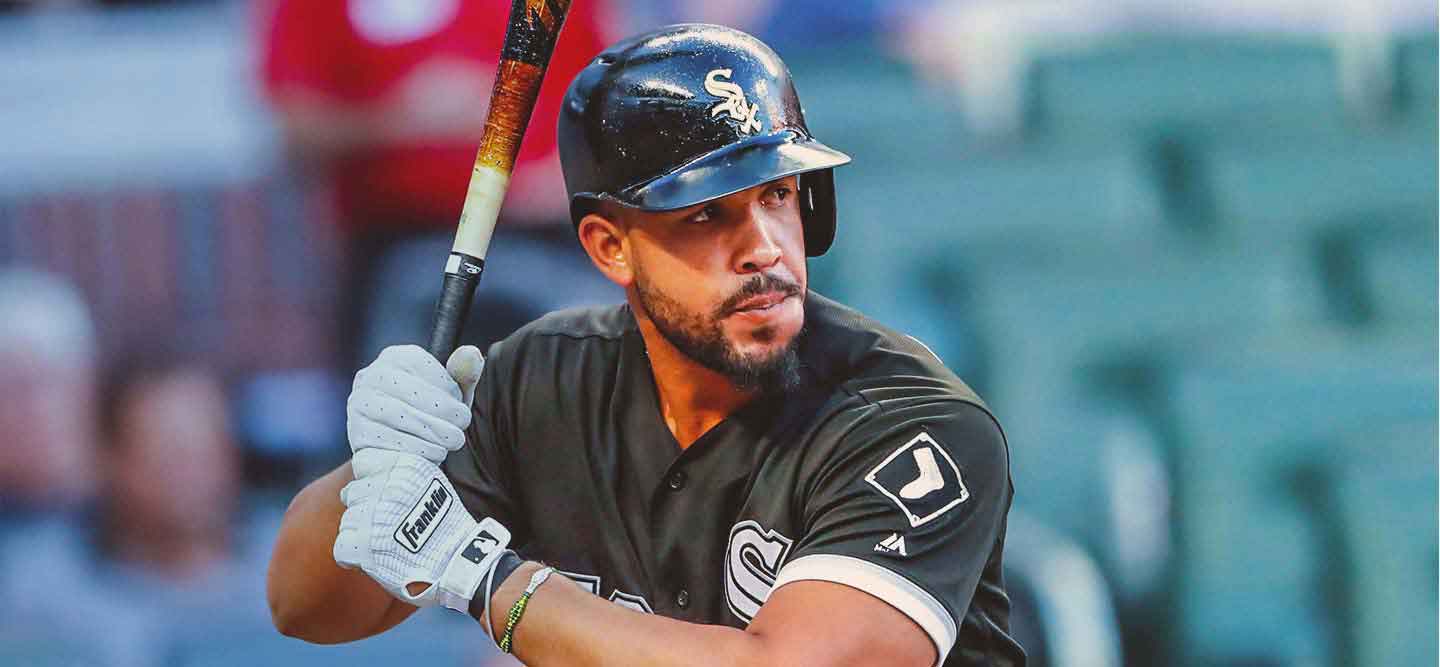 Intro to betting on MLB
Want to learn more about betting on MLB baseball? Check out Bovada's baseball betting guide!
How to Bet on MLB Baseball Guide
With each team playing about 162 games every season, MLB baseball betting offers a ton of opportunities to get your wagers in at Bovada. If you're still getting familiar with terminology and how to calculate baseball odds, you've come to the right place. Here we'll cover the moneyline, runline, total, props, parlays, and futures. 
No matter which way you want to bet it, Bovada's got an MLB bet slip with your name on it.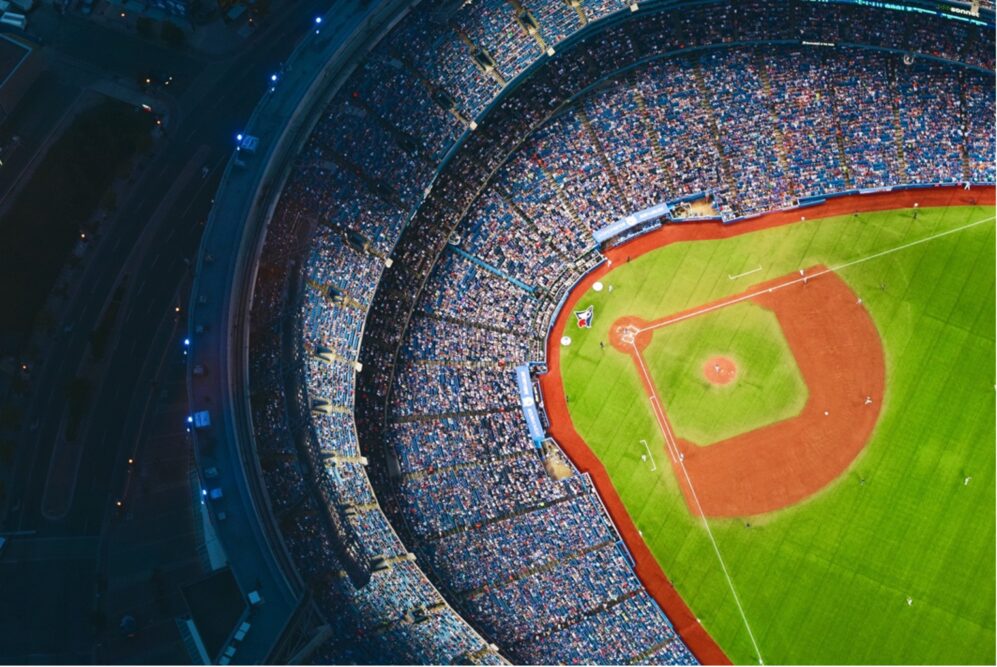 How to Bet on the Moneyline 
Baseball betting on the moneyline at Bovada is a lot like many other sports. When you click into a particular game, you'll see a column titled "Win." Below that, you'll see some odds. It might look like this: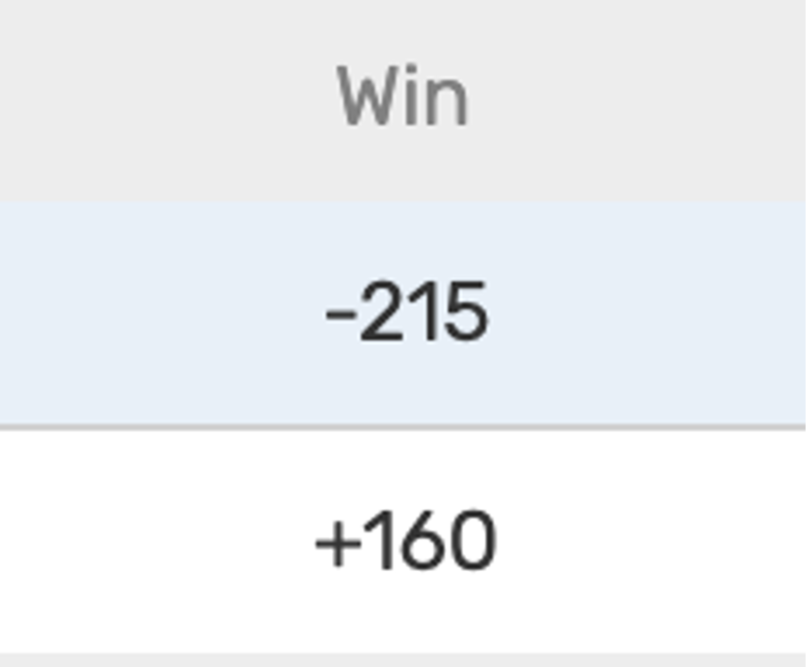 Let's say that in this online sports betting example, the favorite Los Angeles Dodgers are taking on the underdog Colorado Rockies. The Dodgers are listed in these baseball odds as a -215 favorite, which means that you need to bet $215 to win $100 if the Dodgers come out on top. The Rockies are a +160 underdog, which means that you bet $100 to win $160.
Why the different calculations? That's how the favored minus sign and underdog plus sign work when you're betting on baseball games.
Minus sign? Bet that dollar amount to win a hundred.
Plus sign? Bet a hundred to win that dollar amount.
By the way, you can bet any amount you want, 100$ is just an easy number to explain the concept.
An important wrinkle to keep in mind is "listed pitcher" bets. Often, baseball lines are tied to a particular starting pitcher. You can lock in a bet with a listed pitcher, and the action will only be taken if that pitcher starts. If not, your wager is returned to you. The reason is that most teams have an ace that they're relying on to carry pitching duties, and the moneyline is contingent on that strong pitcher starting. If that pitcher isn't on the mound for the first pitch, all bets are off, as they say.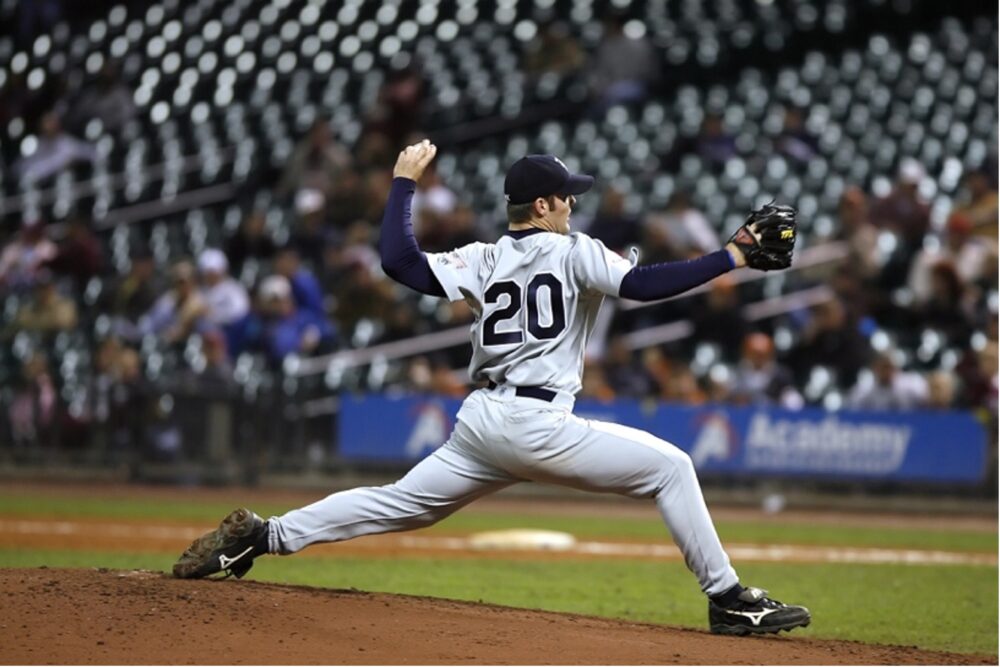 How to Bet on the Runline
You probably already know the runline by its name in other sports betting contexts: the spread. That is, the runline is just the baseball betting version of the spread. It looks like this: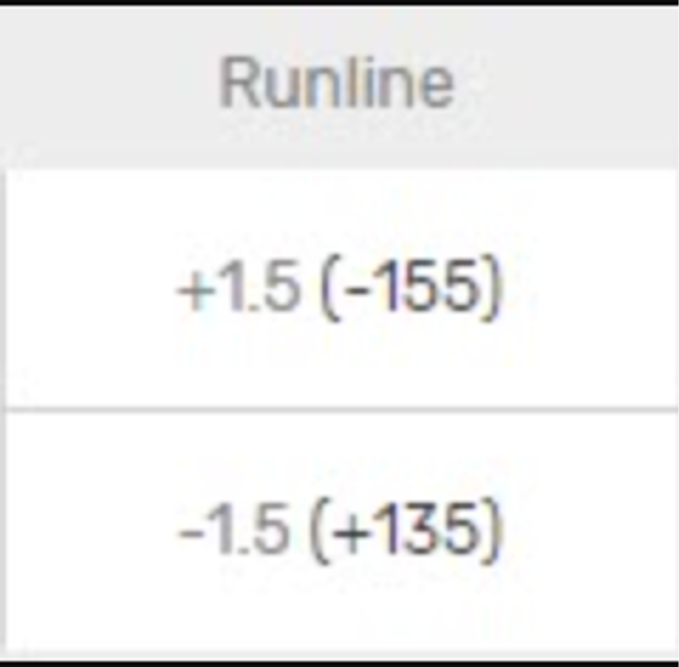 Here the baseball lines are set at 1.5 runs. If the favorite wins by 2 runs or more, they've covered the runline. A $155 bet on that outcome would win you $100. On the flip side, if the underdog can keep it close and only loses the game by a run (or does better by ending the game with a super-rare tie score or a win), the favorite has not covered the runline. A bet of $100 on that outcome would get you $135 bucks.
Looks like that one's expected to be a fairly tight game, and the baseball odds runline reflects that.
How to Bet on the Total
Online baseball betting on the total at Bovada is pretty simple. You're gambling on whether the combined scores of both teams will be over or under a given amount. Here's an example: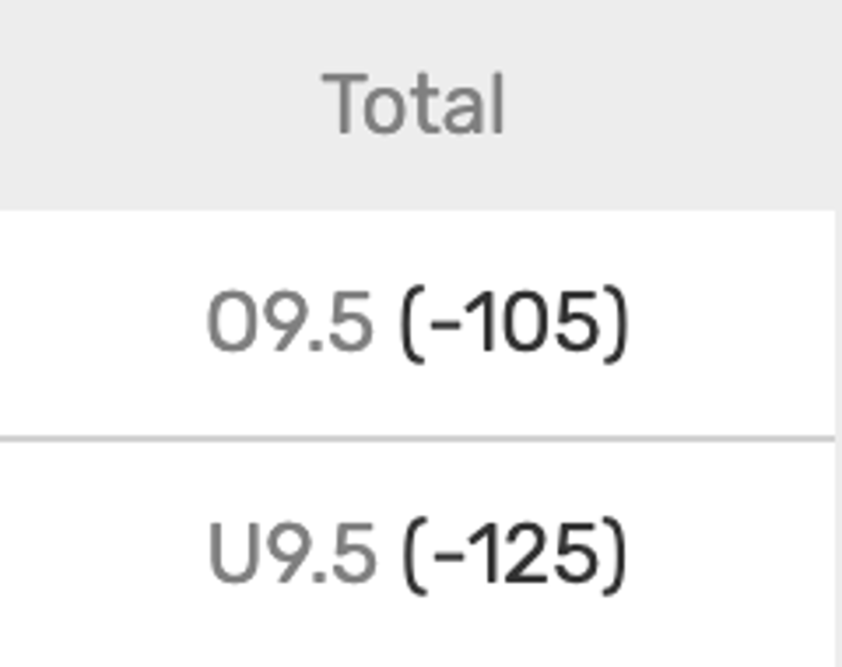 The total line is at 9.5 runs. If the final score in this game is 5-5, the over has won because it's over 9.5 runs. If the score is 9 runs, the under has won. If the score is exactly 9.5 runs, the dude running the scoreboard needs to stop drinking Night Train during games.
So what would these baseball odds win you? Well, betting the over on this game costs $105 to win $100, while the under is available for $125 to win $100. Clearly, the bettors on the game are expecting fewer than 9.5 runs, as that action has pushed deeper into less favorable odds and payoffs.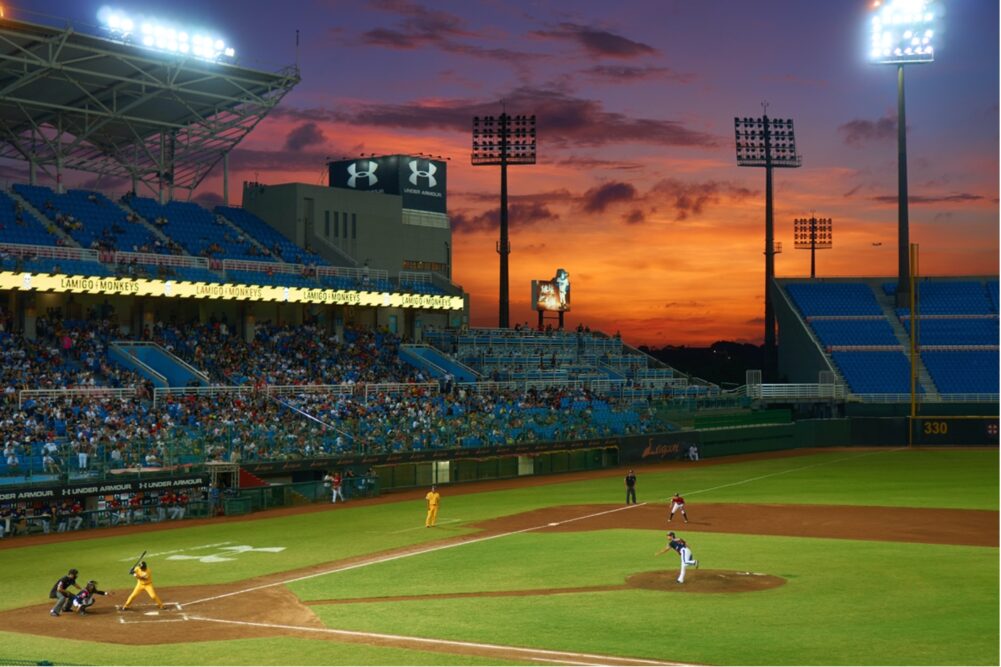 MLB Props
MLB props (also known as "proposition bets) let you break away from simple game results and open up baseball betting to a number of different things. You can bet on whether there will be a run in the first inning, whether a pitcher will get over or under a certain number of strikeouts, and even bets based on hits+runs+RBIs for a particular batter.
Here's where you can put your hunches about certain players or characteristics of a team to good use. You may not be great at predicting winners or losers in online sports betting, but maybe you have a really good feel for whether a particular pitcher will be on their game or not? These baseball odds cover a bunch of different possibilities, so scroll to the bottom of the Bovada window and give them all a look before locking anything in.
MLB Parlays
MLB parlays allow you to combine a number of online sports bets into one super bet. If all of your predictions are correct, you win your parlay. If any one of them is wrong, the parlay fails. 
The risk with this type of baseball betting at Bovada is greater, but so are the rewards. When you add each event or game to your Bovada bet slip, you'll sometimes see a button that says "Multiple" become available. Click that to make a parlay, or click the "Single" button to bet each event individually.
Keep in mind that getting even just a few games right can be tricky in the wild, wild world of sports betting, so don't go for that epic 12-game parlay just yet. Get a feel for parlays before chasing legendary wins on a dozen games like that.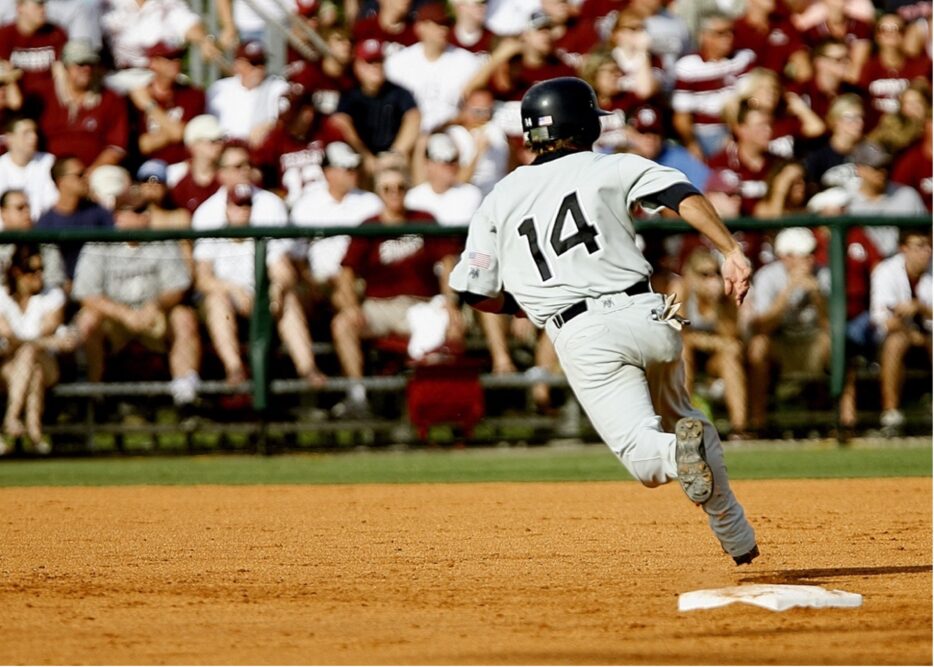 MLB Futures
MLB futures are one of the options at the bottom of the drop-down menu on the Bovada baseball betting page. These are events that are happening in the future, as opposed to same day bets that are about to go down. One of the most classic online sports bets is to check out the baseball odds on each team winning the World Series and then picking one to wager on as a futures bet. 
For many seasons you'll also see league and division winners available to pick.
Online baseball betting on the total at Bovada is pretty simple and similar to other sports like Hockey and Football. So, that's our guide to betting on MLB baseball. Head to our baseball tab to see upcoming bets available. 
The next home run could be the one that pays you big time!