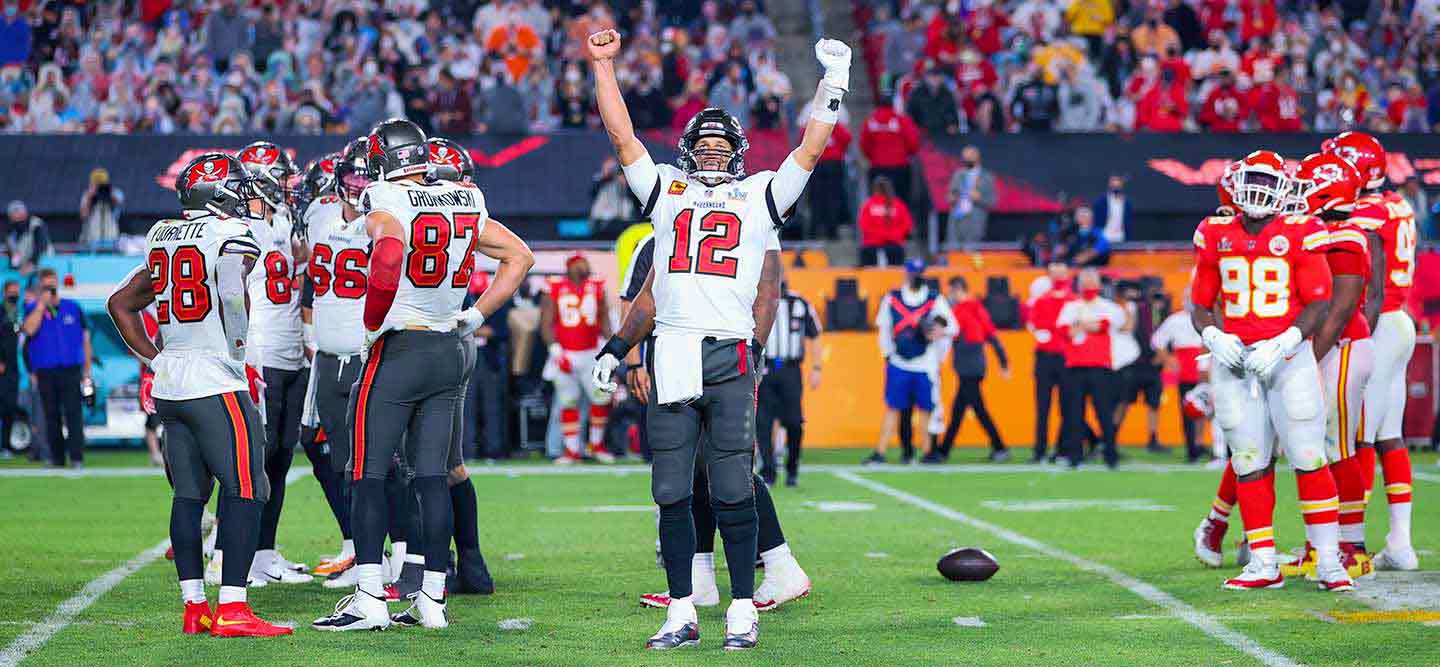 Everything you need to know about betting on NFL
Welcome to our guide to NFL football betting! If you want to learn more about how to be ton football and Super Bowl odds, click here!
Your Guide to NFL Football Betting
There's nothing quite like NFL football betting. While everyone has their favorite sports to gamble on, the NFL is still our most popular league for betting. In fact, for some people, a bet on Super Bowl LVI will be the only bet they place on sports all year!
The hardcore gamblers probably don't need this guide, but if you want to learn the fundamentals and terminology around NFL betting at Bovada, this article is for you. Here we'll cover the basics of spreads, moneylines, totals, proposition (or "prop" bets), parlays, teasers, and futures.
It might all seem confusing now, but by the end of this post, you'll see that it's not really that complicated after all. And remember: If NFL players can learn the Belichick's convoluted offensive playbook in time for the season to start, you can definitely pick up NFL betting vocab.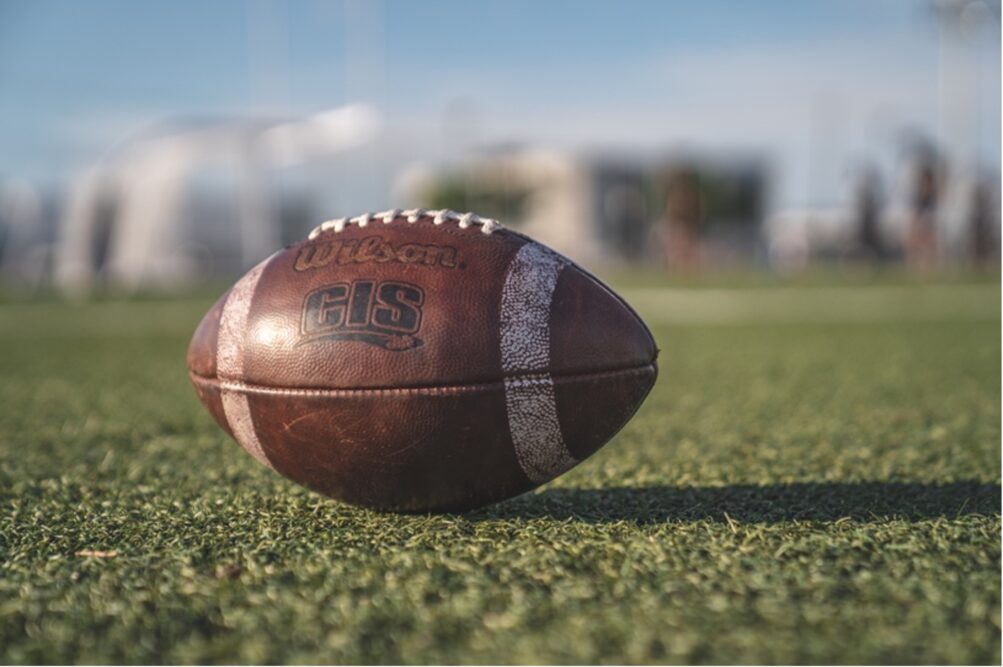 How to Bet on the Spread
The simplest kind of bet is a straightforward bet on which team will win. But what if it's too easy to pick a winner because a team is such a strong favorite? If the Super Bowl-bound 2020 Chiefs were going to play the 2-14 Jets, would you have trouble picking a team to bet on?
Of course not!
A spread makes it interesting. What if you could bet on whether the Chiefs would win by more than 11 points? Now the bet is a little harder to call. The Chiefs will probably win, but will they cover that spread?
That's what spread betting is all about. 
Let's look at an example. Here's what the Super Bowl LVI odds might look like at Bovada:

Over on the right you have three columns. The first has the spread, which is three points. The Chiefs are the favorite, as indicated by the minus sign before the three. If you bet on the Chiefs to cover the spread, they would have to win by 4 or more for you to get paid. How much do you win? The (-120) next to the -3.0 tells you that. It takes a bet of $120 to win $100.
On the flip side, a bet on Super Bowl LVI where you take the spread on the Bucs means you think they will either a) win or b) lose by less than 3 points. If they lose 24-19, they didn't cover the spread and you'd lose your wager. If they lose 24-22, they covered the spread and you'd win. And if they win at all, you win too!
But what if the score difference is exactly 3? Good question. If the final score is 24-21 it's called a "push" and your wager is returned to you.
With these Super Bowl odds, you can also see that the Bucs spread is listed as +3.0 (EVEN). This means that you get "even money" on your bet if you win. Here, you bet $100 to win $100. Nice and straightforward, like a run up the middle.
How to Bet on the Moneyline
For our next bet on Super Bowl LVI, let's get a look at the moneyline.

This is the second column, labeled "Win." Here you see that the favored Chiefs are at -165. Because they are projected to win, it takes a bet of $165 just to win $100. On the other hand, the Bucs are the underdog, as indicated by the plus sign. There, we flip around our calculation. It takes a bet of $100 to win $145, because betting on the underdog is less likely to pay off. 
Think of it this way:
Minus sign? Bet that dollar amount to win a hundred.
Plus sign? Bet a hundred to win that dollar amount.
Of course, for these Super Bowl LVl odds, if you think of a team led by Tom Brady as an underdog after all these years, you might need a little evaluation by the team doctor in a concussion protocol. He's still the very last QB you want to see in the fourth quarter driving up field, trying to make up a deficit.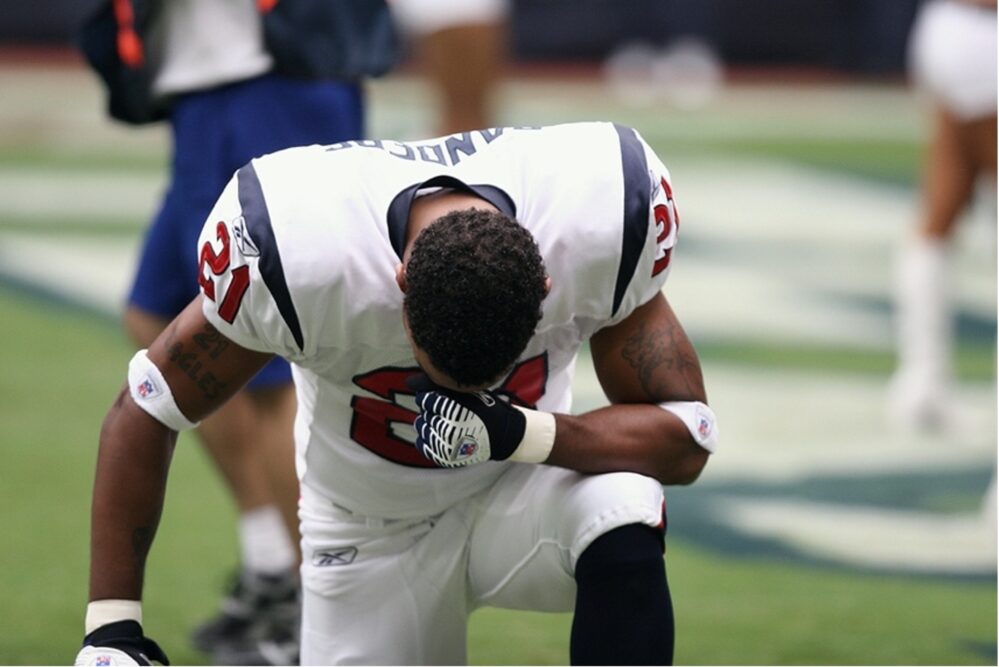 How to Bet on the Total
Totals betting is also known as betting the over/under. You can bet on how many points both teams will score together, and you can often also bet on how many points each team will rack up individually.
Let's grab those Super Bowl LVI odds again:

The final column has the odds for the total bet. As of this writing, Bovada was offering a bet on whether both teams would score more or less than 56.5 points. If the final score is 38-20, the total combined score would be 58. People who had bet the over would be scrambling to wipe buffalo sauce off their fingers to check their phones and see how much they won. On the other hand, people who bet the under would be pissed that a final field goal by the losing team had wrecked their over/under bet.
Super Bowl odds shown there have the over/under both at -110. Your bet of $110 gets you $100. We should note that you don't have to bet $100 exactly. It's just easy to show the calculation that way. If you happen to bet $11 and you are correct, you make $10 using these odds.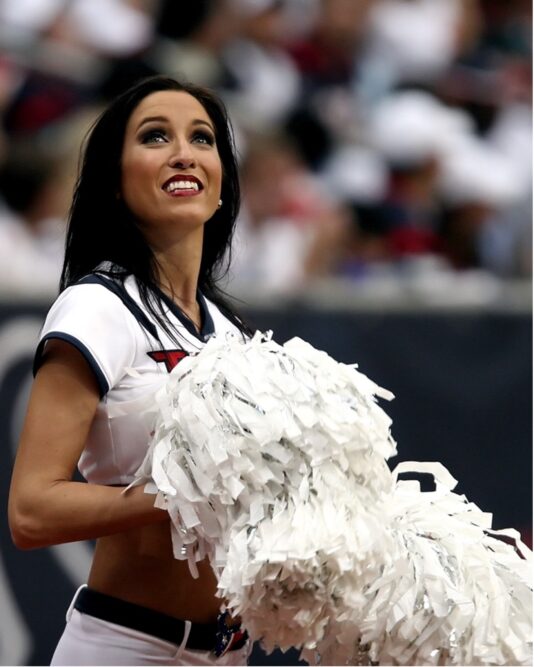 How to Bet on NFL Props
Proposition or "prop" bets are one of the most fun ways to bet on the Super Bowl, and often are silly as hell. Check them out in Bovada's Super Bowl Specials section. 
Let's start with a simple one: what are the Super Bowl LVI odds on the MVP winner in the game?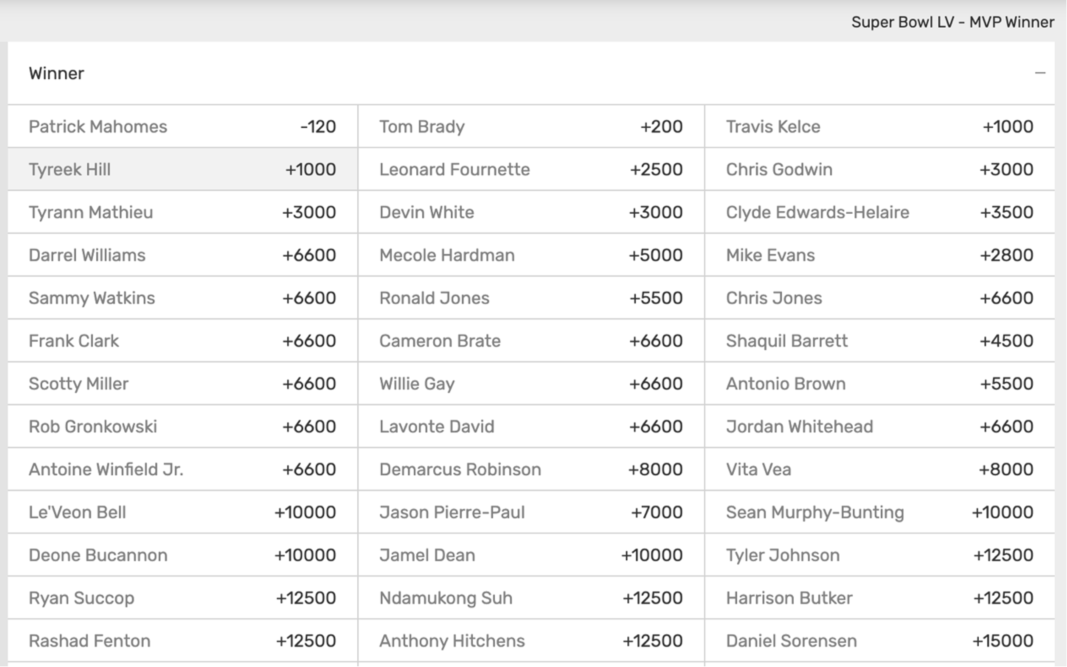 Sure, you could bet on Chiefs QB Patrick Mahomes to hoist the Rozelle trophy as confetti rains down. He's the favorite in this set of Super Bowl odds at -120. But what if you think Gronk is going to go Fiesta Mode and rip off three disgusting touchdown runs to cap his career? Maybe you could get in a hundred dollar bet that wins a whopping $6,600, as shown halfway down the left column. 
Crazy odds pay off big, if a longshot event occurs.
Another bet on Super Bowl LVI you can make is what the first missed field goal will be:

Looks like kickers are expected to have enough leg for the distance, as shown by that +400. If you can call whether the first miss is left or right, you could scoop up a quick profit, though.
You don't even have to restrict yourself to betting just on the game. Want to bet on whether Ariana Grande makes it onstage during the halftime show?

It's an underdog bet, but if you think she's going to make it up there, you can take her at +275 and hope her agent got her into the limelight for this performance.
Another Super Bowl prop bet is whether Belichick will be mentioned more than once:

Boy, that over is looking mighty tasty at -300! Can the announcers really restrain themselves that much with Tom Brady on the field for 60 minutes of play in what might be his swan song performance?
Okay, prop bets go on and on at Bovada. If you want to bet on a thing at Super Bowl LVI, we've probably got it.
How to Bet on NFL Parlays
This is a fancy betting word that will make you feel more knowledgeable just by saying it. It's really simple to understand, though. An NFL parlay is a combination bet that brings together a bunch of wagers and only pays off if you get each one right. For example, during division weekend, you might have been able to parlay both games. If you had picked the Chiefs and Bucs to each win their games in a parlay, you might have gotten paid handsomely.
That's the main benefit of a parlay: big winnings multipliers. You're taking on more risk due to the fact that each bet has to be correct for you to receive a payout, so Bovada makes sure that your payout is worth it.
Parlays can be quite large. Sometimes there are 12-event parlays with huge profits for anyone whose crystal ball is clear enough to predict that many bets correctly.
Of course, if one is wrong, the whole parlay fails, so it can be pretty stressful if you make a huge parlay that Frankensteins together a bunch of games.
As you add wagers to your betting slip, you can click the "Multiples" and "Singles" buttons to choose between betting each event individually and betting them as a parlay. The parlay winnings line will show you what your potential winnings increase to, if you choose to bet that way.
Not every bet on Super Bowl LVI can be combined, though, so please note that the Multiples option is often greyed in that case.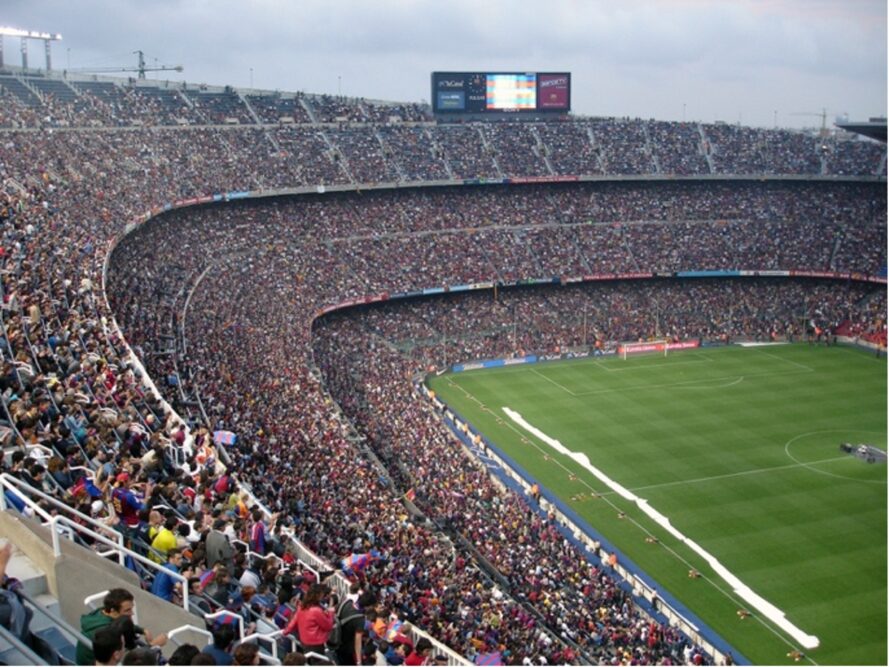 How to Bet on NFL Teasers
Ready for something a little more complicated? Let's learn about NFL teaser betting. 
Here you might have the chance to adjust the Super Bowl LVl odds in your parlay a bit as you decide which bet to make. A parlay may seem super risky with the standard lines and spreads, but what if you could move the lines before you made your bet? That's what teasers are. They allow you to "tease" the lines, usually downward.
NFL teasers are not always available, but when they are, they're a nice way to manage risk.
Let's say one of the bets in your parlay is a favorite at -10 spread. Would the bet be easier to bank on if you could tease the spread down to a manageable -4? Of course. This is the way to cut down your parlay risk and make it more likely that you get all bets correct. The tradeoff is that your potential payout also is trimmed a bit.
Less risk, less reward. But it might be just what you need to ensure that your parlay crosses the goal line, depending on what Super Bowl odds you take.
How to Bet on NFL Futures
NFL futures betting allows you to bet on events that will take place after a decent span of time. A classic futures bet is to gamble on which team will win it all at the beginning of the season. You pick your franchise and hope you can ride them all the way to a Super Bowl win months later.
The Super Bowl LVl odds you see here could be considered a kind of futures bet as of the time we're writing this. Once you're betting on things that are happening on the same day as you place the wager, most bettors probably wouldn't consider it a futures bet, even though it technically happens "in the future."
All bets do.
At the beginning of next season, you'll see a bunch of futures bets appear. Alongside picking a champion, you can also pick rushing leaders, passing leaders, league MVPs, and similar season-long items.
As of now, it's all about finding the right bet on Super Bowl LVI. Head to our Super Bowl odds specials section and find a fun bet to go along with whatever else you choose. Pick a winner in the Puppy Bowl and you can turn a silly event for kids and chicks into a scream fest that will have you out of your seat as you beg -120 favorite Team Ruff's 12-week old golden retriever to stop peeing on the 20-yard line and take the damn ball to the house already!
While everyone has their favorite sports to gamble on like Golf or Baseball, the NFL is still our most popular league for betting. In fact, for some people, a bet on Super Bowl LVI will be the only bet they place on sports all year!
Happy NFL football betting and happy Super Bowl LVI everyone!