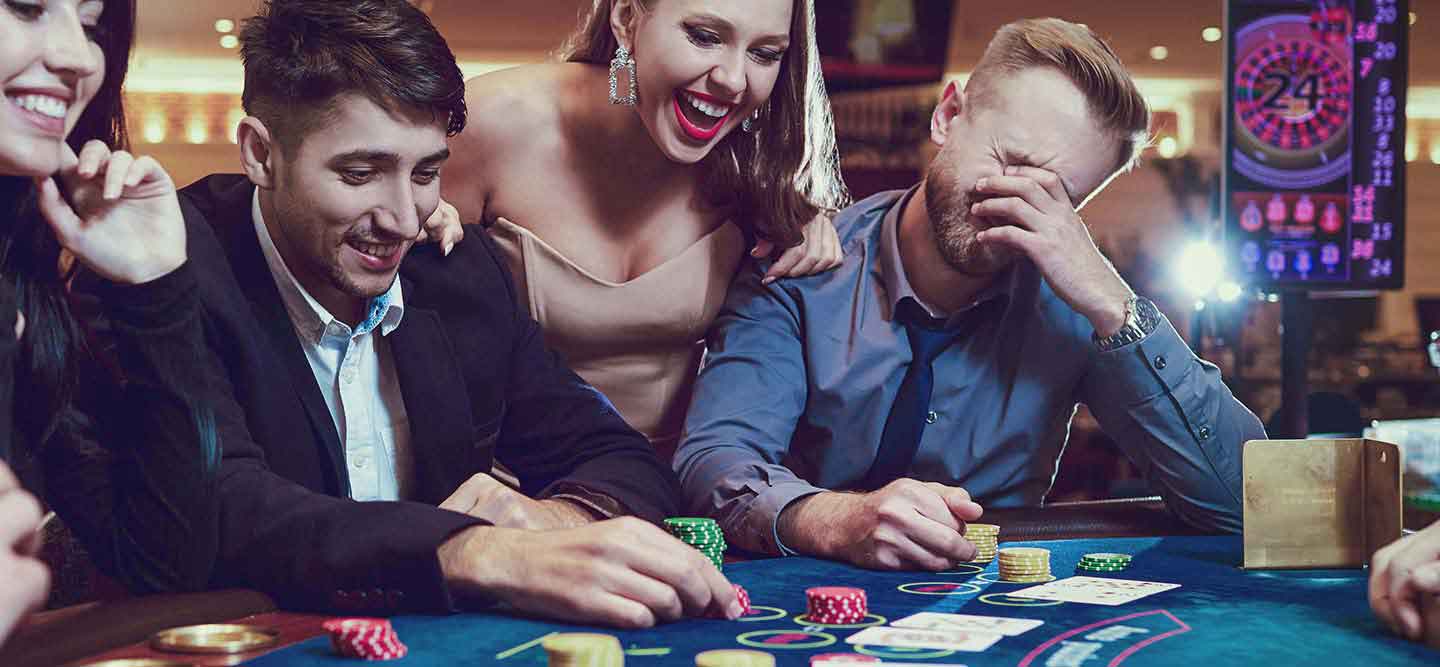 Playing Blackjack Online
What makes online blackjack so amazing and which variety is the most fun? Come find out!
Learn How to Play Online Blackjack
What may have started out as a game for royalty hundreds of years ago in France has turned into one of the world's biggest online casino games at Bovada. Almost everyone has had a chance to play blackjack, but not everyone knows the best way to win. To help all players out, we've created this simple guide to help you learn how to play online blackjack table games and maximize your chances of making money at it.
Below we'll cover online blackjack basics, what makes it different from playing in person, the best optimal betting strategy to use to win money, what the house edge is, and how the different online blackjack variations differ from one another.
Let's shuffle up and deal!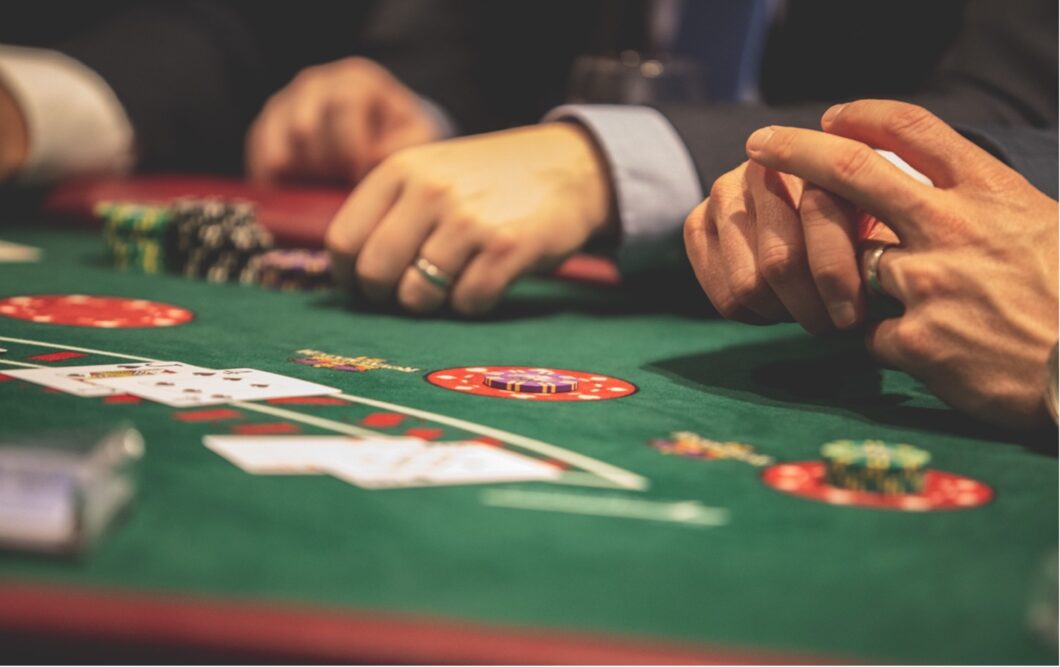 Online Blackjack Basics
The basics of how to play blackjack are pretty simple once you've got some practice. The goal is to go as close to 21 as you can without going over, whether you're playing single deck blackjack or another variation.
To start, you'll be dealt two cards (like blackjack, poker online also starts with two cards). You then get to choose if you want a hit (that is, get dealt another card) or to stand (receive no more cards).
If your cards add up to 20, for example, you probably want to stand. Taking a hit and getting another card there would probably bust you (i.e. send you over 21).
If your cards add up to 11, though, you're safe to take a hit. All face cards are worth 10, so that's the maximum number you could receive. Even if you get one of the highest cards in the deck, you won't go over 21. In fact, you'd reach it right on the nose, also known as a "blackjack!"
Another wrinkle in the game is the dealer. That's who you're playing against. The other players at a table are each playing their own game against the dealer, too. If the dealer busts and you don't, you win. If you get a higher score than the dealer without busting, you win. If you bust, the dealer wins. And if you both get blackjack, it's a push and your bet is returned to you.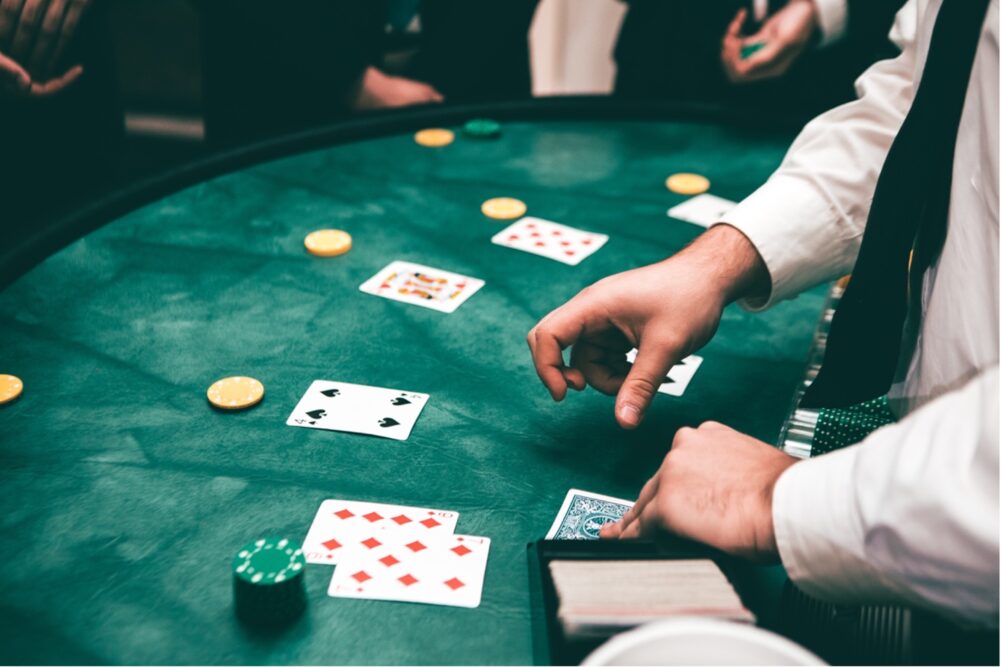 The Perks of Blackjack Online 
There are many differences between online blackjack and offline. When you play blackjack online for real money, the biggest advantage is that you can do it any time you like, in total comfort. You don't have to take a trip to a casino. In fact, you can play on your phone in bed if you feel like it! You can also play when you're commuting home from work to unwind. Like blackjack, poker online is the same way.
You also don't have to deal with annoyances from other players, whether you choose single deck blackjack or another version. You choose whatever seat you want, and no one will criticize which one you pick or how you play. It's your game and no one else's.
Of course, if you want a little bit of the best of both worlds, you can play blackjack poker online with our live dealers. You can even pick which dealer you like best!
Online Blackjack Optimal Betting Strategy
When you play blackjack, even if it's single deck blackjack, you need to play your best to win. This means that you need to know the optimal betting strategy in each situation, especially when to hit or stand. There are complicated charts that lay out the best play in nearly every blackjack situation (like blackjack, poker online also has a lot of charts you can study).
We'll skip those for now and give you these basic guidelines. If your total is:
8 points or less: take a hit.
9 points (and the dealer has 3-6): consider doubling down. If the dealer has a 2 or more than 7, take a hit.
10 points (and the dealer has 2 to 9): double down. Does the dealer have a 10 or an ace? Take a hit.
11 points: double down, unless the dealer has an ace showing. Then take a hit.
12 points: dealer has a 2, 3, or 7 and over? Take a hit. Dealer has 4, 5, or 6? Stand. Dealer might go bust.
13-16 points: dealer has 7 or higher? Hit. Dealer has less? Stand.
17 or more points: stand.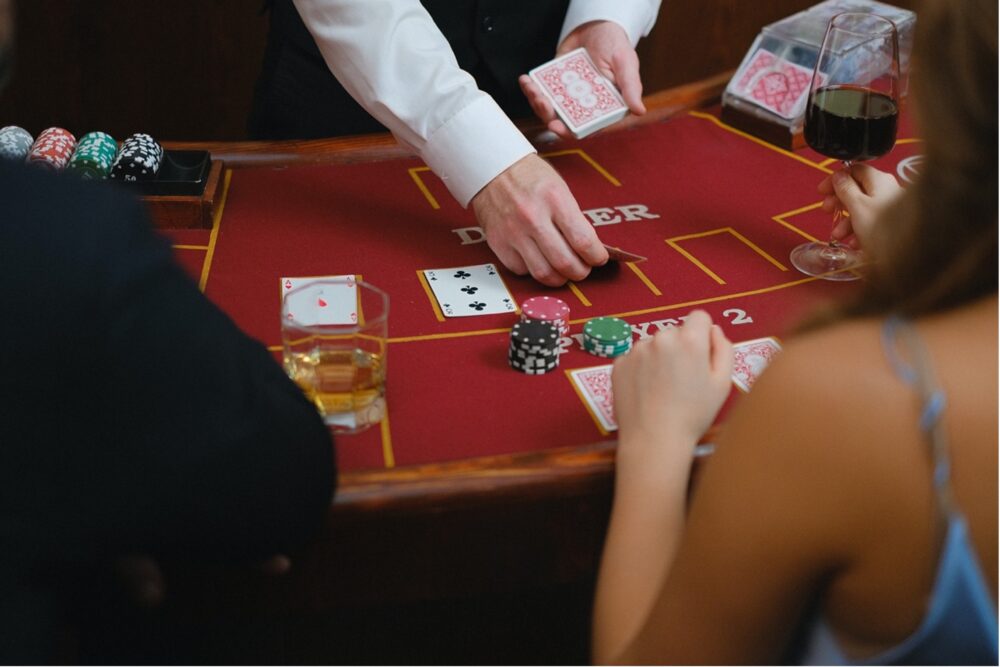 Online Blackjack House Edge
The house edge when you play blackjack online for real money has always been a huge selling point of the game. While other casino games may be less favorable, blackjack is known for having a small house edge when you are using optimal betting strategy. You also need to know which rules the dealer is playing by to get a true calculation of the odds of winning.
For single deck blackjack, the house edge can be around 1-2%, depending on how the dealer is required to behave. In contrast, unlike blackjack, poker online has an edge that's determined by the level of the competition you're playing against, which can vary widely.
To learn more and figure out which game is for you, let's check out some variations available at Bovada.
Online Blackjack Variations
Classic Blackjack. In classic blackjack, your blackjacks pay 3:2 (you get $3 for every $2 you wager), the dealer hits soft 17, and insurance pays 2:1.
Double Deck Blackjack. For this version, two decks of cards are used. The odds are pretty good, but not as good as…
Single Deck Blackjack. In single deck blackjack, you get odds that are among the lowest house edges available at Bovada.
European Blackjack. For European blackjack, the dealer won't hit soft 17. If the dealer shows an ace, there's also no blackjack check.
Perfect Pairs. Here you can make a side bet on pairs hitting. Mixed pairs pay 6:1, same colors pairs pay 12:1, and perfect pairs pay 25:1.
Zappit Blackjack. If you see bad hands like 15, 16, or 17, you can "zap" them and exchange them for new ones.
To learn more about different table games like Craps or Roulette and figure out which game is for you, let's check out some variations available at Bovada.
So those are the basics of blackjack and the varieties available. Now it's time to head to the Bovada casino blackjack section. Your first two cards are waiting!