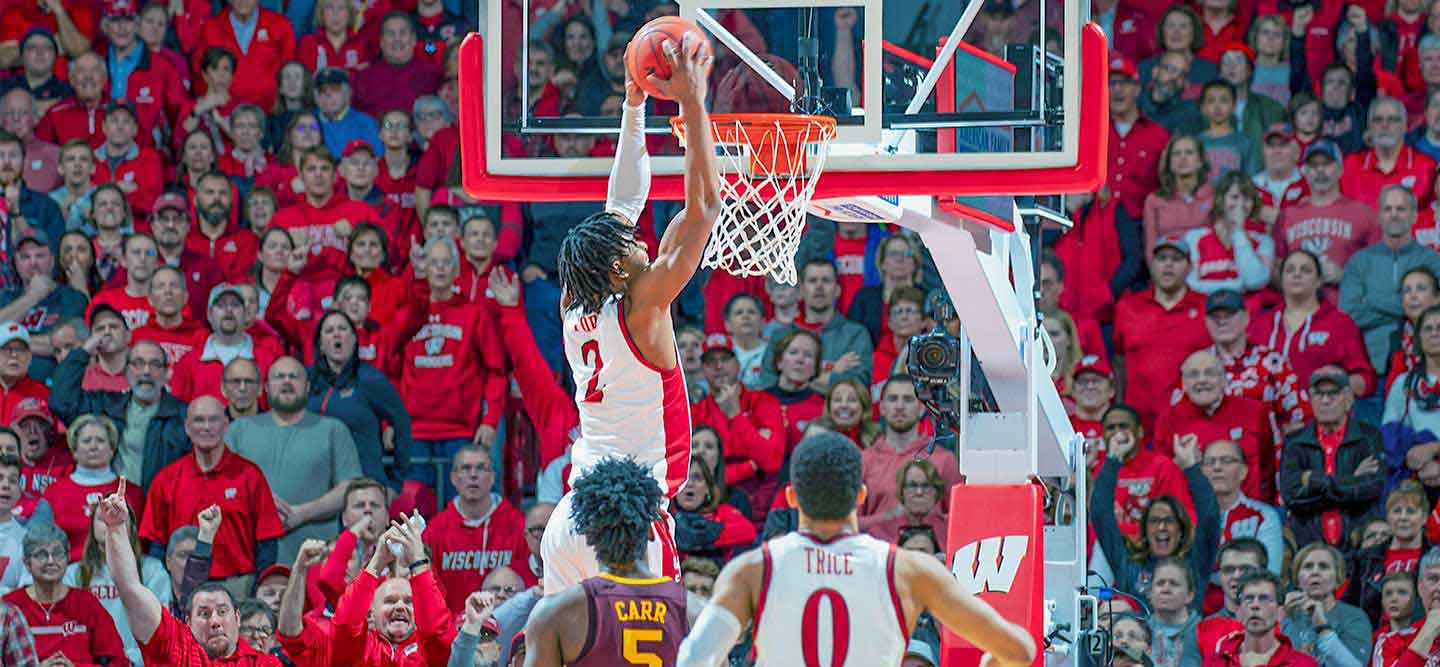 Intro to College Basketball
Learn more about how to bet on NCAA basketball and March Madness at Bovada. Spreads, moneylines, totals, read on to know it all!
 

How to Bet on NCAA Basketball and March Madness

It's hard to imagine a more fast-paced and exciting sports betting event than March Madness. NCAA basketball keeps things outrageously lively for most of the season, and then everything culminates in one high-stakes "win or go home" tourney for all the marbles. No matter what your team's seed is, everyone has a shot to be crowned the champion. From the miracle 16-seeds to the powerhouse 1s, if your team is on that bracket, you've got a chance in every game to advance

NCAA basketball betting is too damn fun.

But of course, you've got to understand some of the basics before you dive in, so we created this helpful guide to teach you how to bet on NCAA basketball and March Madness at Bovada.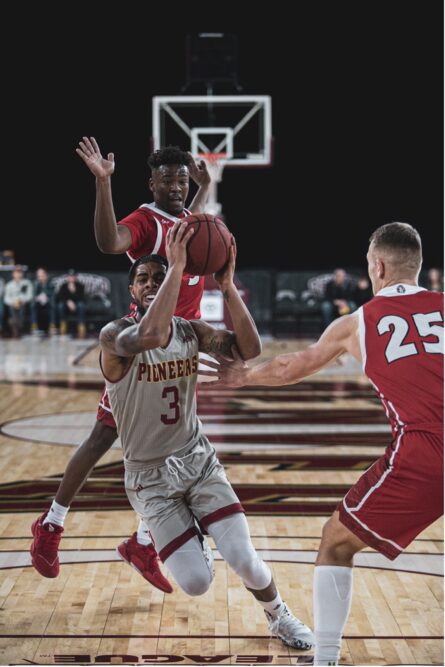 What is March Madness?
If you don't know about March Madness, buckle up. We're about to change your life! This is just about the most electrifying sports tournament in existence. College kids from all over the country will take their school basketball squads and roll up to four regional arenas to battle it out and ultimately crown a national champion.
More specifically, at the end of each NCAA college basketball season in March, the top 64 teams are seeded into a tournament bracket with four regions. Each region gets 16 teams, and then the tournament begins. If a team wins a game, it advances. If a team loses, it's headed home. The winner of each region is then part of the Final Four. From these four, two winners emerge to play for the NCAA national championship.
We call it the Big Dance, and everyone wants a ticket.
Basketball Spread
NCAA basketball lines at Bovada start with the spread. Let's look at an example game to make things easier to understand:

The Spread column shows that the NCAA basketball odds spread on the game is at 2.5 points, and USC is favored. If you bet on 'SC to cover the spread, they would need to beat Stanford by 3 or more points for you to win. If you bet on Stanford instead, they need to a) lose by 2 points or less, or b) get any better outcome for your bet to pay off (that is, if Stanford wins by any amount, your spread bet on Stanford is a winner too).
How much do you win? In NCAA basketball betting that's shown in the parentheses after the spread amount. For USC, the bet goes in at -105. This means that a bet of $105 gets you $100 if you win. If you bet Stanford to beat the spread, it takes a bet of $115 to win $100.
If you've ever been confused about minus signs and plus signs in online sports betting, here's a basic tip about odds and lines:
Minus sign? Bet that dollar amount to win a hundred.
Plus sign? Bet a hundred to win that dollar amount.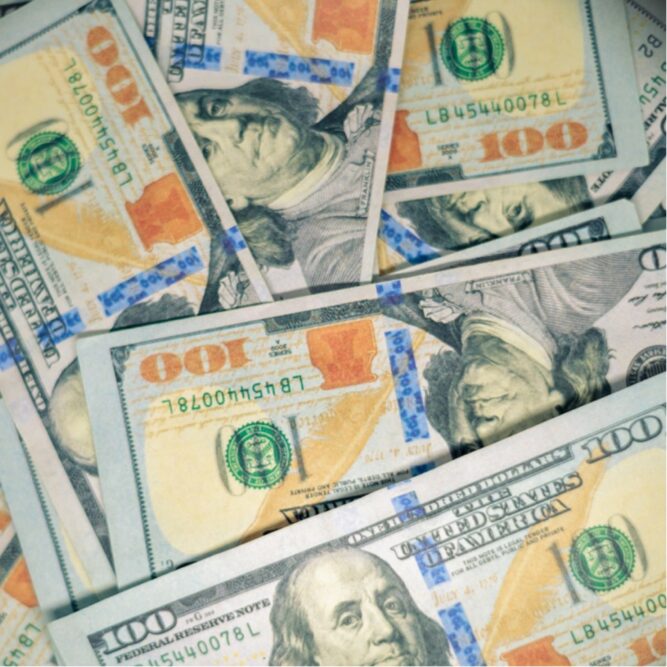 Basketball Moneyline
NCAA basketball lines are bets you place at Bovada to pick a winner. Here's our example again:

In the second column entitled "Win," we see the betting moneylines. The NCAA basketball odds here have USC favored at -135, which means you bet $135 to win $100. If you thought Stanford had enough juice to pull off a win, you might bet them as an underdog. Your bet of $100 would win you $115 if they managed to prevail.
One note about NCAA college basketball betting: you don't have to bet these amounts exactly. You can bet what you want. These amounts just show how the calculations work when you're betting your sports picks at gambling sites like Bovada. Your $50 bet on Stanford, if successful, would win you $57.50, for example.
Basketball Totals
Totals betting is all about guessing the correct combined amount of points that both teams will have at the end of the game. Our example game has the NCAA basketball lines for the over and under set at 137.5 points. You can then choose to bet whether you think Stanford and USC will combine for more than 137.5 points, or less.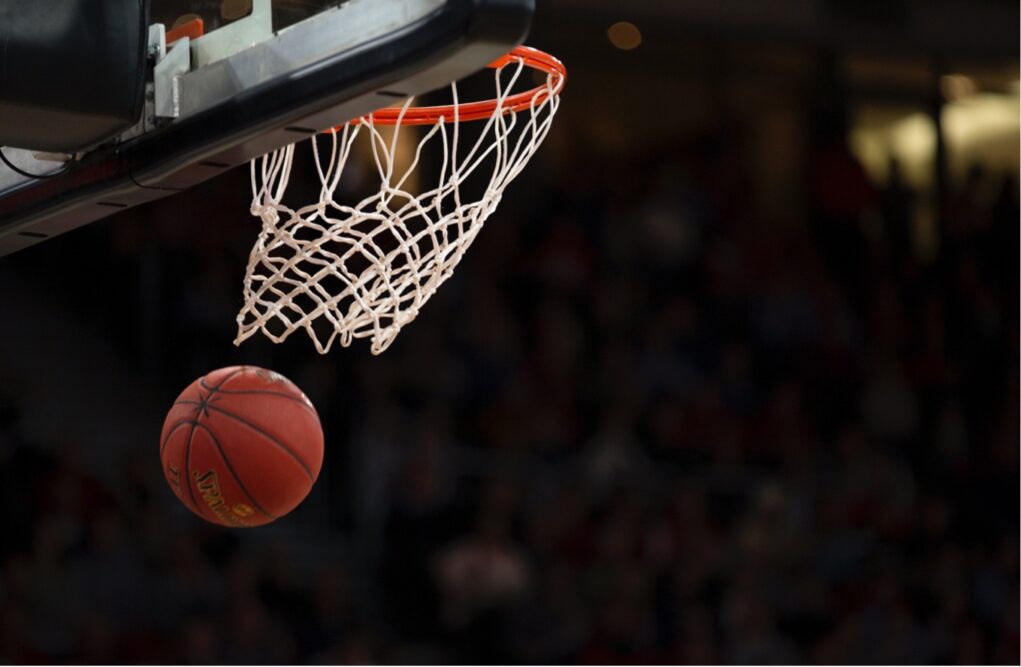 If the final score is 70-71, the total would be 141. With these NCAA basketball odds from Bovada, betting $110 on the over would have won you $100. If you bet the under, you would have needed the teams to stop scoring at 70-67, for a total of 137. Totals picks are one of the few times in college sports betting where you might be yelling at your NCAAB team to score less.
How to Bet on A March Madness Bracket
Bovada has betting action for people who want to wager on March Madness overall winners, as well as individual games, props, and parlays. As far as brackets go, though, one of the most fun ways to bet on picks in college sports is to download paper brackets and fill them out with friends. An office pool is a classic way to get in on the action, but your secret weapon can be the Bovada March Madness NCAA basketball odds. Check up on each game and see which sleeper upsets are waiting to trap people who run chalk brackets (brackets overly focused on simply advancing higher seeds in each matchup).
You can learn more about how to bet March Madness brackets at Bovada here.
March Madness Betting Tips
Picking a favored higher seeded-team to win is a simple way to approach March Madness NCAA basketball betting, but it's not that much fun and it definitely will have you missing some profitable upset picks. Carefully consider those 4-13, 5-12, and 6-11 matchups in particular. They often feature an also-ran team from a major conference against a strong team from a lesser-known one. Many people will sleep on these teams when betting and pay the price, especially if they don't check the NCAA basketball odds.
College basketball betting is exciting, especially around March Madness time. Just like NFL Betting, NCAA Basketball betting is too damn fun. Head to Bovada's NCAA basketball lines section and see what's coming up next!